Staged (and stacked)
most effectively
Concept and design of the showroom for Riantics in Denmark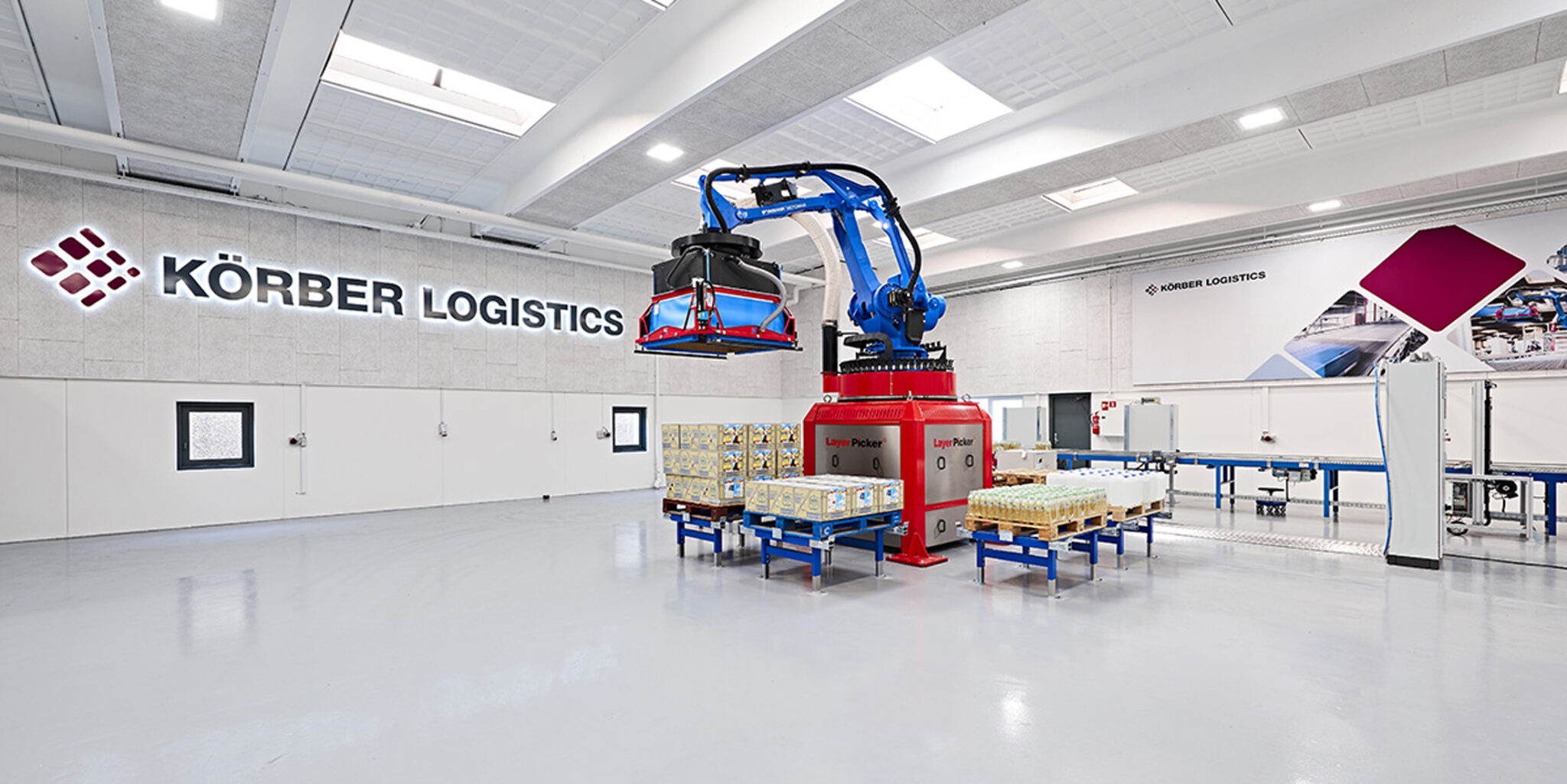 Services:
Concept and consulting: redesign of the Riantics showroom
Integration into the new corporate design of the company
Graphic design: banners
Sourcing of and coordination with contractors and suppliers
They pile it on in intralogistics. Literally. Wherever a lot of goods are transported and stored, pallets are stacked high. The Layer Picker Solution from Danish intralogistics supplier Riantics, a subsidiary of Körber Supply Chain, even manages to separate and sort individual product pallets automatically and neatly, a real impressive sight to see in person.  Which is why a showroom was to be installed in Arden, Denmark, to demonstrate potential customers visiting Riantics the very best advantages of their innovative robotic system.
The Project