Quality writing
for quality biking
Press releases, marketing and blogging for Triumph Motorcycles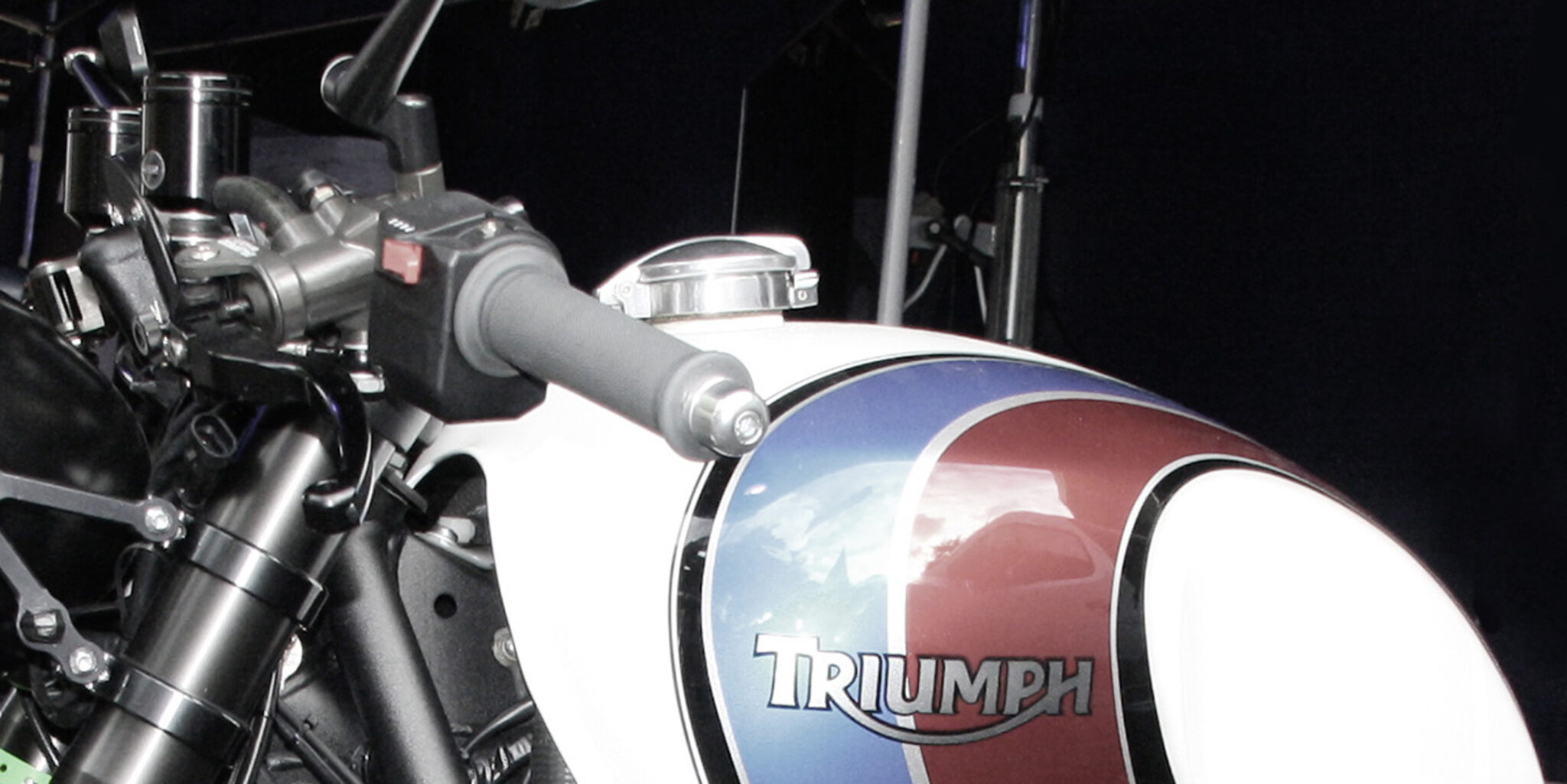 Our Services:
Researching and writing press releases and marketing materials for Triumph Deutschland
Preparing and distributing press releases
Translating technically complex texts
Researching and writing of articles for Triumph's "For the Ride" blog
For decades now, Triumph has been the largest British motorcycle manufacturer, producing 60,000 bikes per year. Since its founding, the brand has been synonymous with bikes that pair an elegant, powerful design with a unique style – possessing a character, if you will. Combining these traits with finest workmanship, premium features and an eye for lovingly crafted details provide the key to Triumph's success. Their broad product portfolio includes classic beauties like the iconic Bonneville as well as modern naked, custom and adventure bikes. These models and accompanying marketing activities need to be communicated to the press and end customers in Germany and Austria.
The Project
DIE WORTWERKSTATT – First class partner for press relations
Since 2015, DIE WORTWERKSTATT has been the first point of contact for support in this area for Triumph Deutschland GmbH. Whether it's translating technically complex texts as part of the market launch of a new motorcycle or drafting and sending out a press release "from scratch" – we support the Triumph team with copywriting expertise and extensive knowledge of the two-wheeler sector. This is no coincidence, because WORTWERKSTATT's "motorcycle team" includes, among others, enthusiastic bikers and "gearheads." This in-depth know-how flows into our daily work and provides real added value to our client: Technical explanations and following check-ups are mostly unnecessary, and projects can be completed quickly and efficiently. In addition to traditional press work, DIE WORTWERKSTATT also researches and writes articles for the Triumph blog "For the ride". Of course, the more entertaining writing style required for this is just as much part of our repertoire as the technical jargon we use for journalists.
"We at Triumph have come to know DIE WORTWERKSTATT as an always reliable and competent partner. With a perfect feel for the right approach, expertise and a first-class understanding of what service means, DIE WORTWERKSTATT holds a permanent place among our agency partners."
Oliver Willand
Director Marketing & Public Relations Germany/Austria, Triumph Motorrad Deutschland GmbH