Technology and
business clearly
and concisely
communicated
Editorial work and content conception for yearbook, customer magazine and online presences of Hoerbiger Holding AG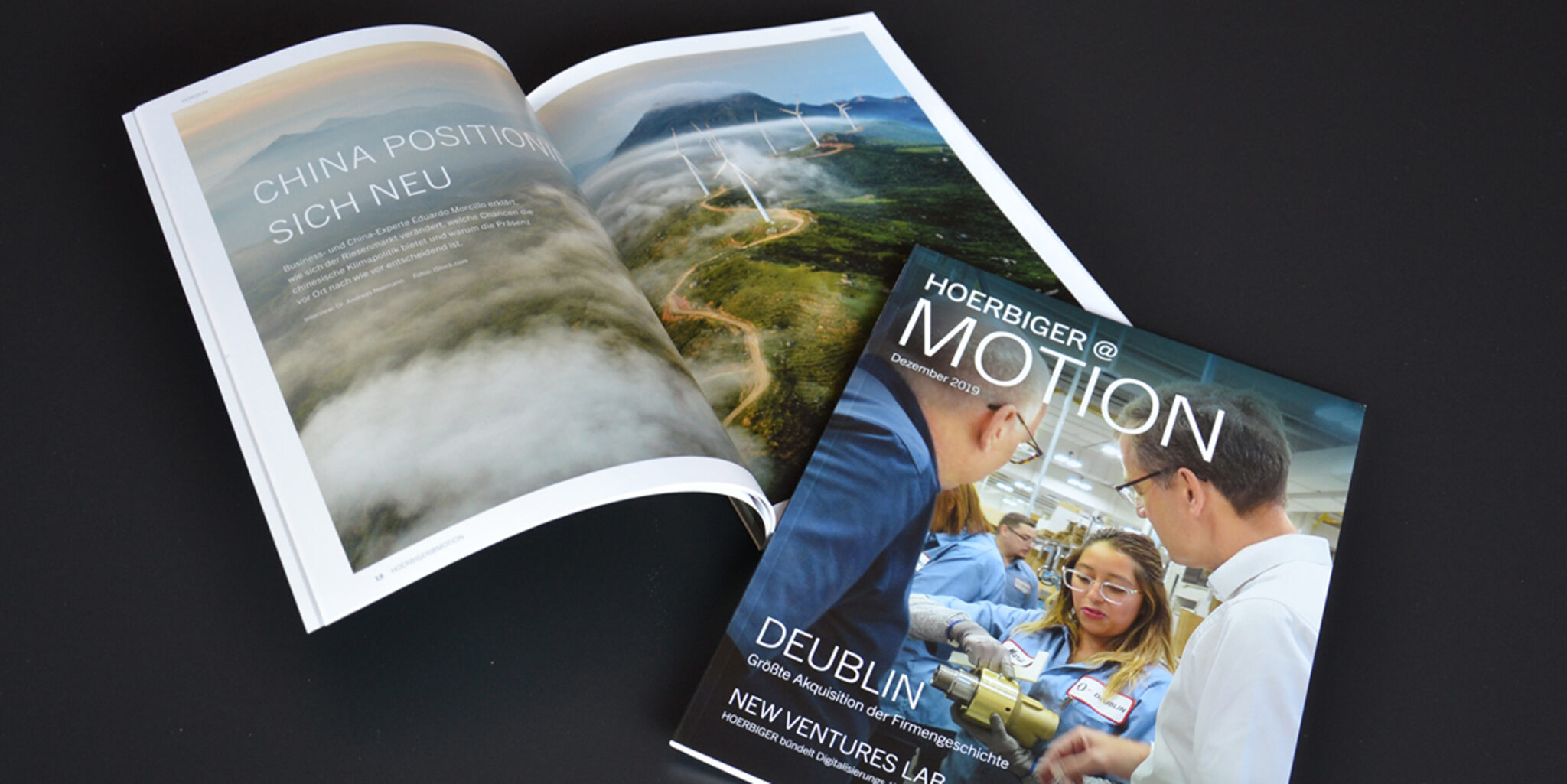 Our Services:
Editorial work: yearbook, customer magazine, technical articles, speeches
Conceptional work: yearbook, customer magazine (storylines), infographics, (digital) events, social media
Consulting
Rooted in Vienna, headquartered in Switzerland, successful all over the world: Hoerbiger Holding AG is, in a very literal way, a global corporation. Not only are its locations numerous, but also the fields it is active in. Products from HOERBIGER, for example, increase efficiency of reciprocating compressors in the oil, gas, and processing industries as well as of large engines in power plants. Other solutions serve to provide comprehensive explosion protection for industrial applications. And still others improve vehicle transmissions or open and close doors and convertible tops in inventive ways. As a result, topics for communication are as diverse and specific as the products of the foundation company.
The Project
Good stories on every "channel"
Since 2013, DIE WORTWERKSTATT has been helping to prepare these topics in an appealing way for a wide variety of external and internal media – and thus to bring them closer to experts as well as to a broad audience. Now where exactly do we contribute our conceptual, editorial and technological expertise? For instance, in the HOERBIGER@motion customer magazine, which until recently was published in print. The publication contains (almost) everything new, exciting or intricate happening in the company, from news to in-depth features and reports. In addition to the actual writing, we are always happy to take on research, including the development of themes, in line with our journalistic standards. In the case of technical articles, both we and our customers benefit from our decades-long experience of diving deep into technical details and "translating" them into editorial content.
Another project is the yearbook – an annual report with long and fascinating editorial chapters – that we have been supporting from concept to final editing since 2019. This also included the special edition in 2020 for Hoerbiger's 125th anniversary. Parallel to this, we edited and prepared several pieces of company history for use in digital media. On the internal website, an online quiz proved a particular hit with the staff: it required just the right mix of general and specialized knowledge to beat, offering both entertainment and informational value. And when all the planned major anniversary celebrations were cancelled due to the pandemic, we played a key role in designing the digital and virtual event alternatives without much delay.