Going full throttle
for a Motorcycle
Trade Show
Event management, social media and content for Germany's international motorcycle trade show IMOT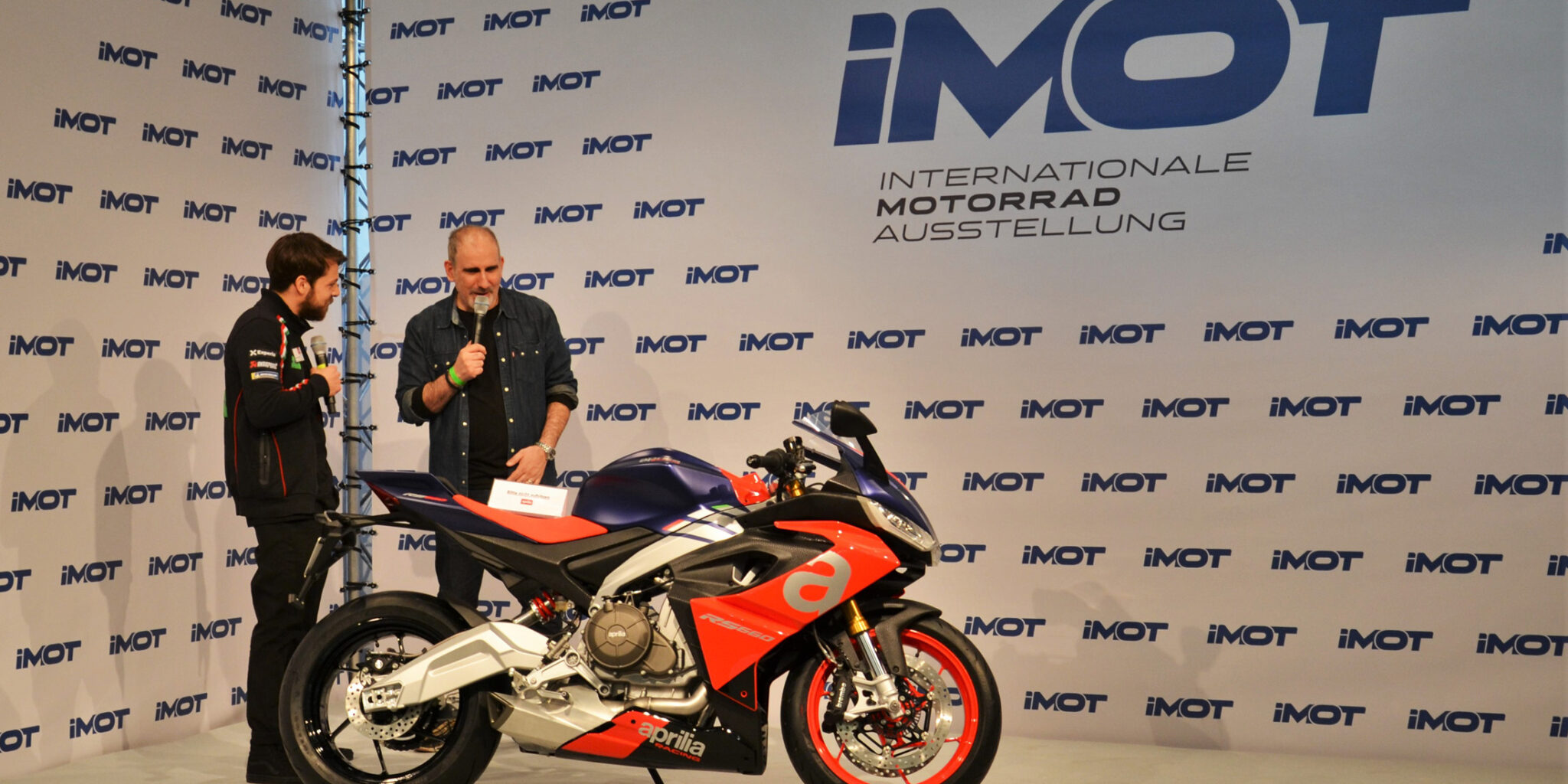 Our Services:
Event management: organization, on-site support
Social Media: Content editing and community management
Design and production of posters, banners, roll-up screens and promotional materials
Update of Corporate Design
Press Relations
Website: Content and editorial maintenance
Concept and production of special exhibitions
Every spring, the – international motorcycle exhibition IMOT transforms Munich into a hotspot for bike fans from all over Southern Europe. The most important two-wheeler trade show in Southern Germany offers an expansive program: More than 300 exhibitors from 15 countries not only present their latest motorcycle models, but also a wide range of products, info and news about customizing and tuning as well as on motorcycle travel, clothing, and accessories. In addition, there are special shows, test circuits and presentations for approximately 60,000 visitors. To ensure packed halls and good vibes requires quite a bit of communication and organization. IMOT fans also want to be kept up to date on new trends throughout the year, not just during the three days of the show.
The Project
DIE WORTWERKSTATT: Your agency for all trade show needs
DIE WORTWERKSTATT has been a partner of IMOT since the first edition of the trade show in 1994. We take care of all things communication and content, and provide event management support. This includes organizational tasks such as the design and printing of promotional posters, banners, flyers and roll-up screens, the production of admission tickets and the use of digital signage systems. We are also fairly involved in making the show itself possible. We are in charge of the entertainment stage, plan expert talks, develop and organize hands-on activities and create special exhibitions on current topics – like the IMOT-e 2020 about electric mobility in the motorcycle and scooter market.   Our personal favorite project remains the "IMOT-Treff", a VIP meet-up for industry representatives and exhibitors. We have curated this insider event, including its famous Bavarian Weißwurst breakfast, for decades.
Experience 365 days of trade show feeling online
But that' s not all. All year round, we provide social media users who share an affinity for two-wheeled vehicles with interesting and up-to-date biker content on the IMOT Instagram, Facebook, LinkedIn and YouTube channels.
Our client stays in touch with the community through polls, contests, frequent posts about the latest trends and tips on preparing for the upcoming driving season, highlight reels of the trade show days and news about motorcycles, scooters, ATVs and more. And, of course, we also write and send out the press releases for the trade show and manage the website.
An update, please!
Last, but not least: IMOT's current corporate design was created by our art director. In 2020, we updated logo and key visual. With a sleek, modern look, the familiar logo now gives IMOT a fresh, dynamic image.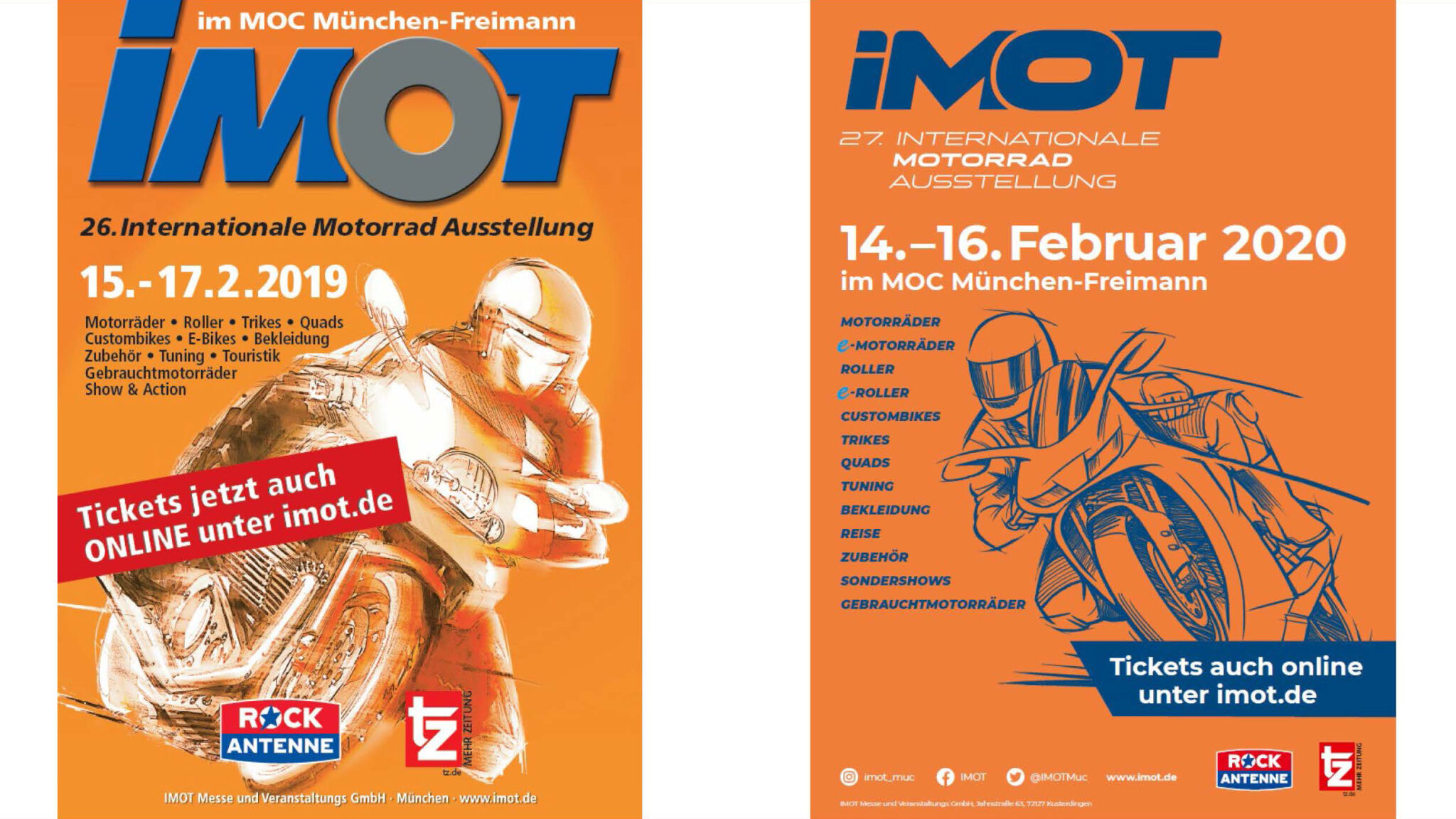 IMOT-Key Visual before (left, with old logo) and after (right, with new logo)