A fresh
"Perspektive"
Internal communications for Emil Frey Deutschland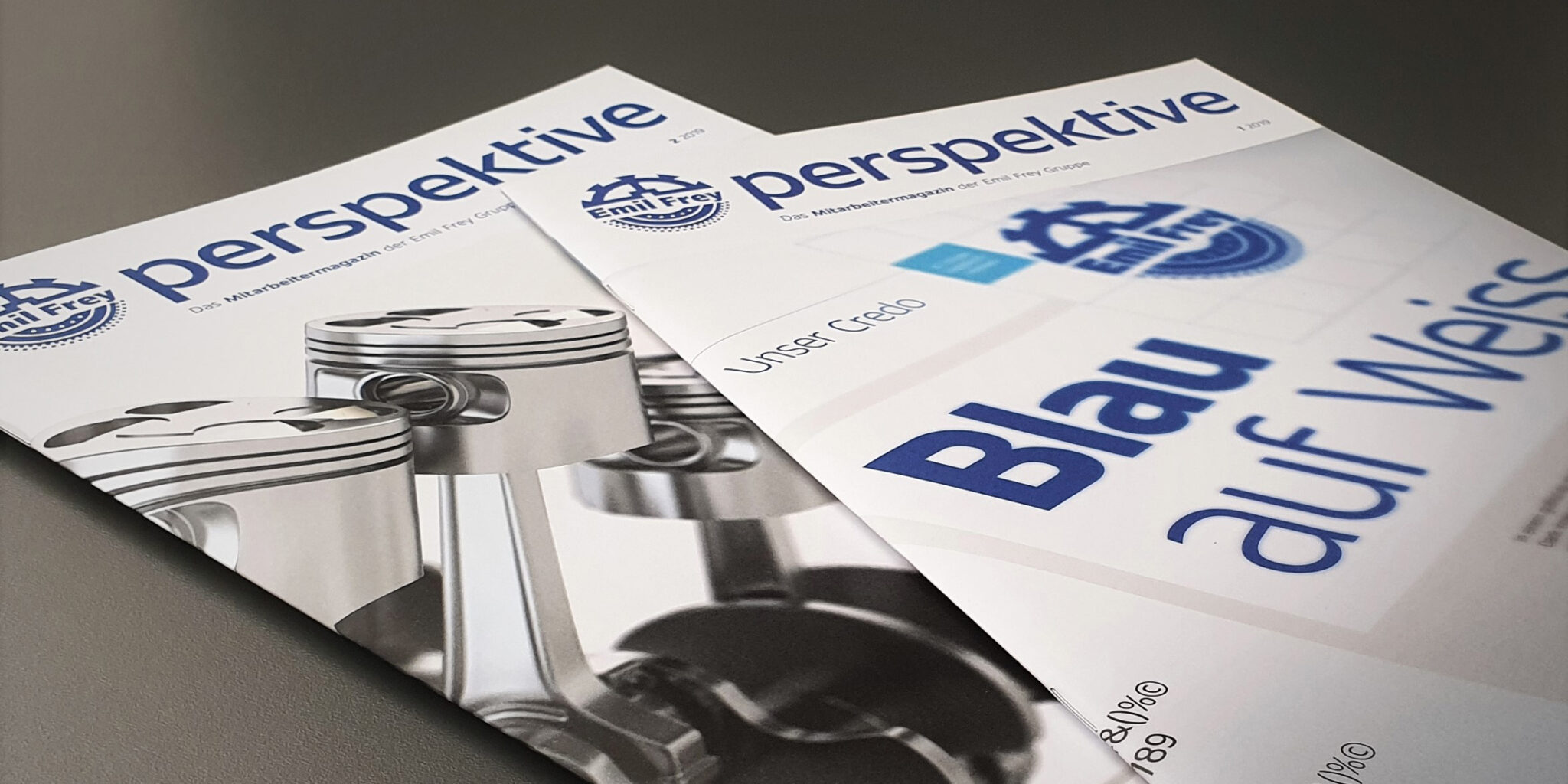 Our Services
Conception and execution of the employee magazine for Emil Frey Deutschland
Selection of topics, writing and copy-editing of articles
Design of the employee magazine
Production of the printed product
Distribution of the magazine to all employees
Showing where the company stands, where it is heading and providing colleagues at over 90 German locations with a "perspektive": That is the goal of the eponymous magazine for the employees of Emil Frey Deutschland. At the beginning of 2019, the automotive retail group, which employs around 4,800 people in Germany, decided to relaunch the popular publication. The magazine was to be revamped in terms of both content and visuals. Even more than before, the company's employees were to take center stage.
The Project
DIE WORTWERKSTATT: making media bespoke
For many years, the automotive trade group has relied on DIE WORTWERKSTATT for editing, design, and production of "perspektive" – and this was also the case for the relaunch. We started our conceptual work with a survey, conducted jointly with our client. An above-average number of staff took part and revealed what they value about their magazine and what they would like to see more of in the future. Their responses fed directly into our concept.
Spotlight on the colleagues
Since then, new categories and new story formats have brought the company's staff and their team spirit into even sharper focus. Each issue, we highlight a new main topic, examined from different angles.  We have also broken new ground in terms of design, by adopting the group's current corporate identity while at the same time applying a modern look and feel to the title. We are not only involved in the editorial work of selecting topics and writing copy: We also handle the layout, printing, and distribution of the quarterly published magazine to employees.