Smart materials
for future mobility
Conceptual and editorial work, event management for a press workshop of Covestro AG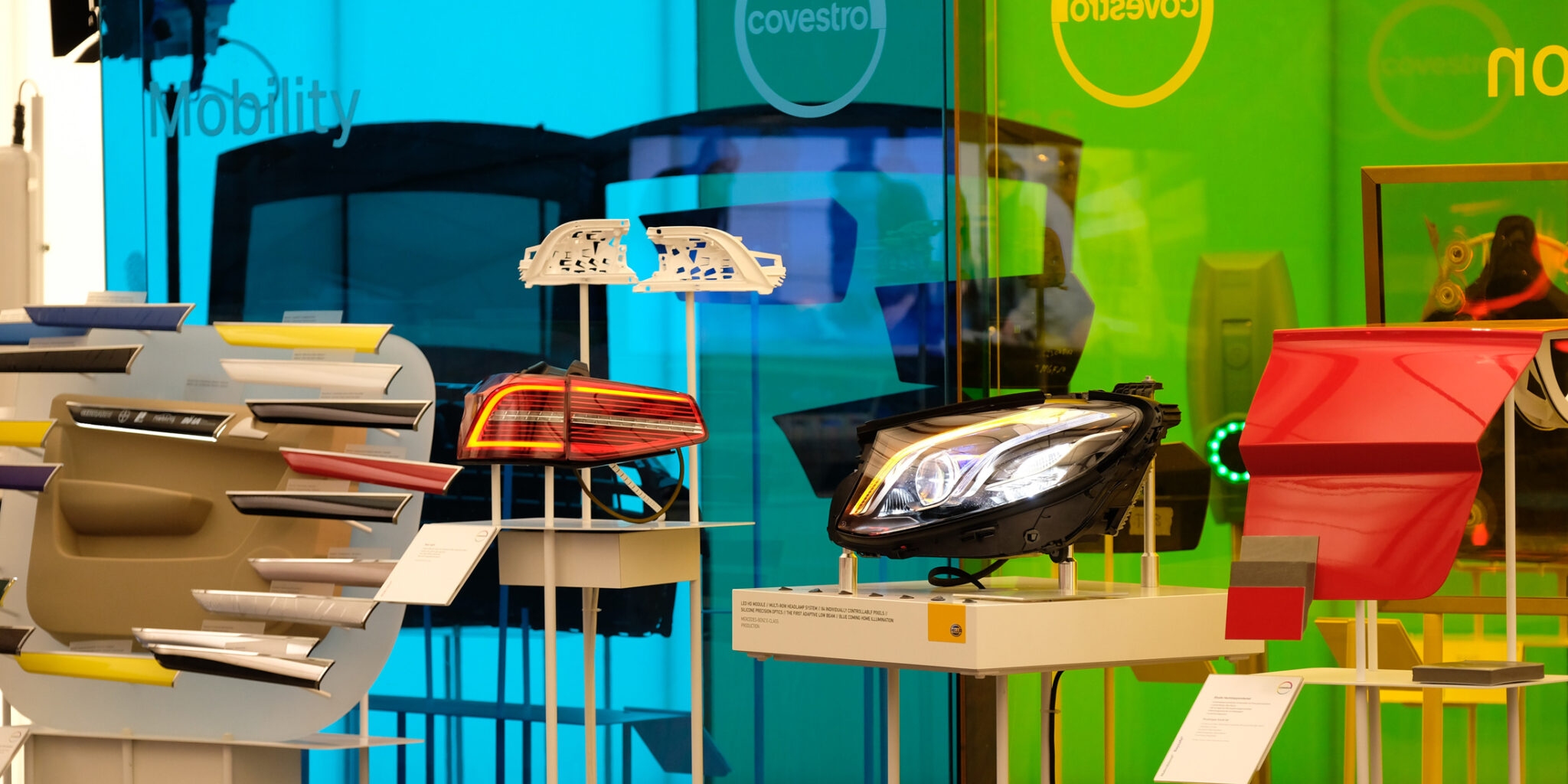 Our Services:
Conception of event and program, development of key visuals
Event management: invitation and travel management, on-site support, signage, transport shuttles
Event direction: coaching, presentation training, dress rehearsal, on-site stage direction
Creation of press kit texts and content for internal communication
Covestro AG, headquartered in Leverkusen, Germany, is one of the world's leading manufacturers of polymers and high-tech plastics. The company was spun off from the former plastics division of Bayer AG in 2015 and launched a major reorganization and repositioning in the years that followed. This included raising the profile of Covestro's expertise, products, and innovations as a partner of the international automotive industry. A kick-off press event was held to establish stronger ties with the European automotive media.
The Project