XXL
Seat Content
Public relations, social media, content, and event support at the IAA 2017 trade show appearance of Recaro Automotive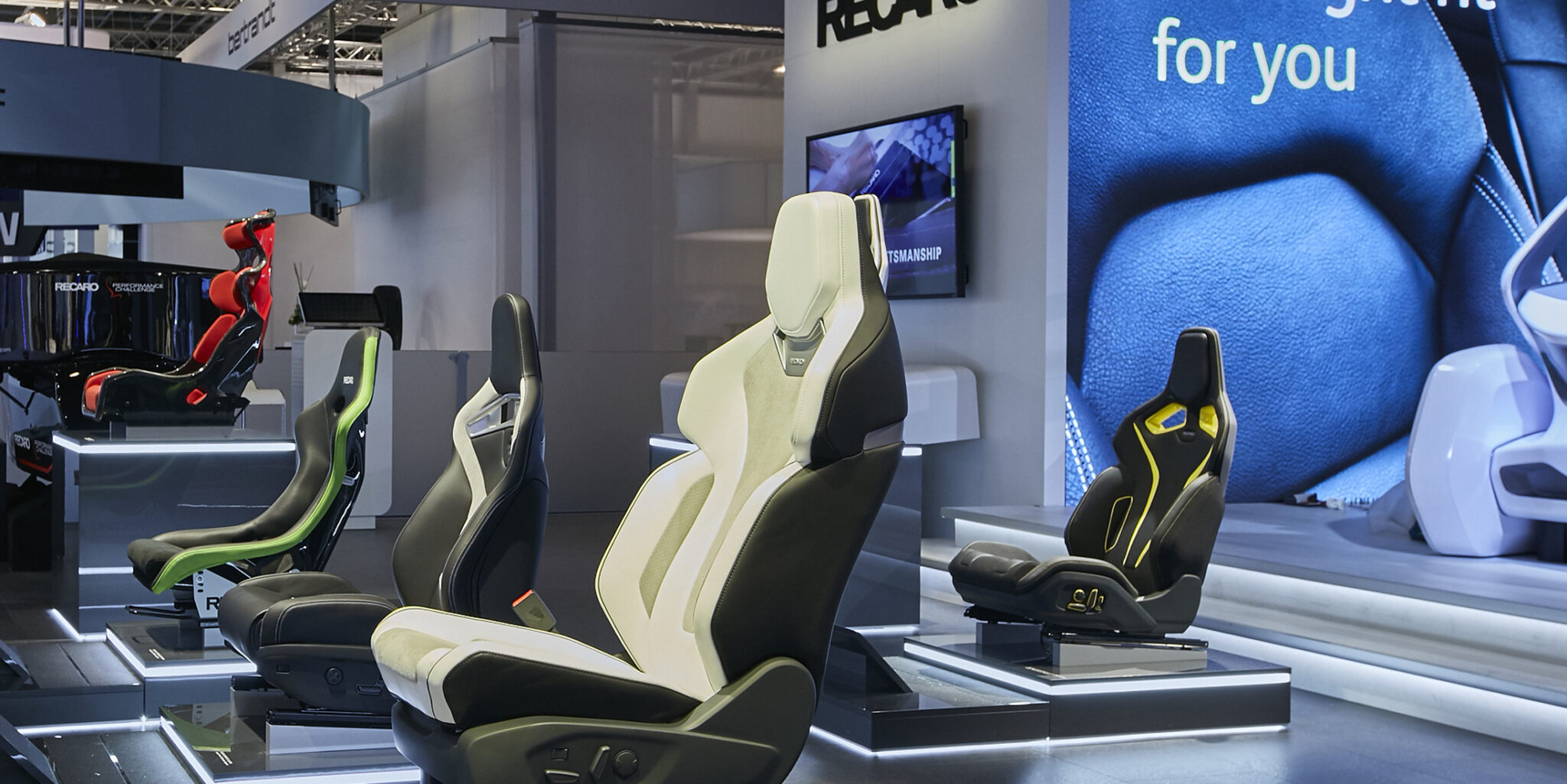 Services:
Press relations: invitation, press kit, distribution, on-site support
Creation of storyline, messaging, Q+As
Creation of technical editorials, advertorials
Content for social media and microsites including photo and video production
Event support for construction of trade booth, displays, photo box
In 2017, Recaro Automotive, renowned premium seat manufacturer for performance cars and racing vehicles in Europe, the USA, and Japan, pursued a sustained strategy for growth. After successful trade show appearances in North America and Asia, the product group then belonging to the U.S. corporation Adient planned several highlights for the most important international industry gathering of the year: the IAA in Frankfurt. Among other things, the IAA program included the launch of the new Recaro performance seat platform RPSP, the premiere of a new SUV seat for OEM customers as well as a new special edition for end customers, and finally the 50th anniversary of the Recaro Bucket Seat. One of the central tasks was to communicate, in a target group-oriented and systematic manner, to customers, the press, stakeholders, trade fair visitors and the international fan community.
The Project
The common thread: Recaro from past to future
With in-depth knowledge of both product portfolio and the vehicle seat market, DIE WORTWERKSTATT has been on board as one of Recaro's partner in communications since 1987. One of the highly rewarding aspects of such a long-standing customer relationship is that both sides are aware of the run-up to major projects like the IAA. We began preparations in the spring of 2017 by drafting the storyline, messaging, ideas for a social media campaign, and the outline for a detailed press kit. We utilized the 50th anniversary of the Recaro Bucket Seat as a common thread and coupled this with the premiere of the new Recaro performance seat generation – which was perfect to span a communicative arc from tradition and heritage to current market needs and seat innovations for the mobility of the future.