Innovations
up close
Event management, Public Relations and editorial work for the "Technology Days" event of ZF Friedrichshafen AG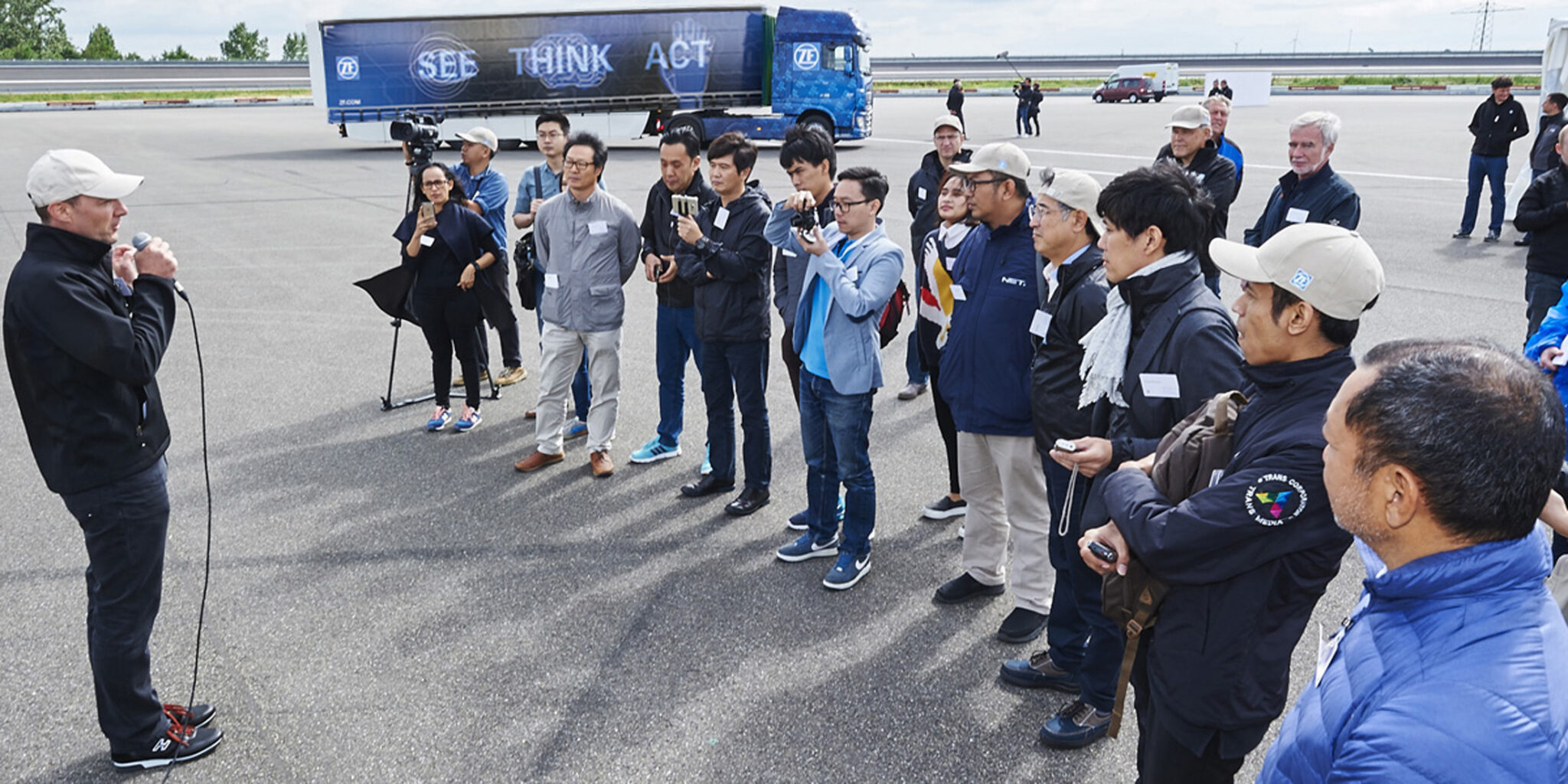 Services:
Event management: invitations, attendee handling, travel planning, on-site support
Press relations: researching topics, writing, and distributing press kits
Editorial work: content for various internal and external owned media
Layout and design of promotional materials
Charting the course for Next Generation Mobility today – that is what ZF Friedrichshafen AG is committed to. The technology group develops solutions that make passenger and commercial vehicles connected, safe, automated, and electric. But how do you, as a supplier, make your proprietary systems visible to a general public when they are hidden from view in the driveline, electronics, and control system of the actual vehicle? For ZF, the answer is holding a large annual press event right on the test track. At the ZF Technology Days, trade journalists from all over the world can, over the course of three days, talk to in-house experts and experience the latest innovations for themselves – by getting, among other things, behind the wheel of the company's newest prototypes.
The Project
DIE WORTWERKSTATT is Where the T(h)reads Come Together
For the DIE WORTWERKSTATT team, the Technology Days begin long before the international trade press shows up on the test track. A press event of this size requires months of preparation: Mailing lists need to be created, invitations sent out, travel to and from the event booked, along with hotel rooms for the participants. We take care of all this with a meticulous eye for every detail. We support the planning of the program and create, design and produce the info booklet for the staff during the event as well as program flyers, printed menus and name badges. We also make sure that the vehicles on site match the look of the event by providing corporate design-appropriate decals.
Preparing Technology Content for the Press
In parallel, we are involved in the editorial support of the Technology Days. A core feature of the event is its press kit. The task is to present technically complex inventions in engaging yet accessible press releases. With its comprehensive automotive know-how, DIE WORTWERKSTATT is the ideal partner for this task. In addition, as a long-standing partner of ZF, we are familiar enough with the topics and products of the group to be able to work out the most relevant aspects of the new developments based just on short briefings with responsible engineers. We also use the information thus gathered for the articles we write for the company's own internal and external channels.
It should go without saying: we also lend a hand, on-site and off, during the Technology Days. We make sure that the press kit is available in all languages and all assets are online on time, send out press releases, support video shoots and photographers on location – and make sure that everything runs smoothly at the press conference and in the side program.