E-mobility
meets
motorcycle industry
Concept, production and support for the IMOT-e special exhibition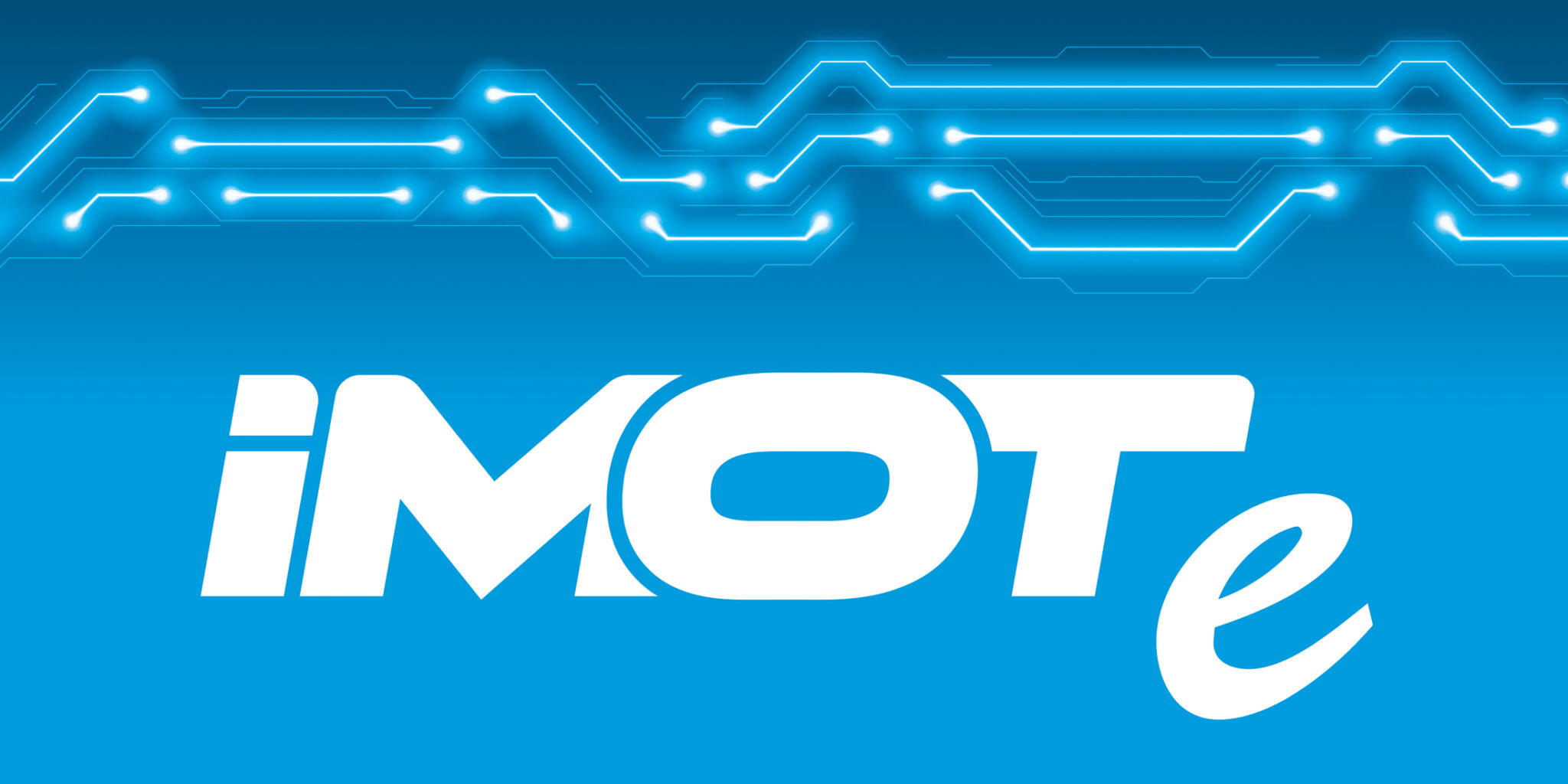 Our Services:
Concept and implementation
Event management: organization, on-site support
Social Media: Content editing and community management
Design and production of posters, banners, roll-up screens and promotional materials
Special Corporate Design
Press Relations
Website: Content and editorial maintenance
The international motorcycle exhibition, IMOT, the most important industry trade show in Southern Germany, offers its fans a wide-ranging program every year: More than 300 exhibitors from 15 countries present their motorcycle-related products – from the latest models to accessories. 2020 added a special exhibition on electro mobility to the trade show. The technology has played an important role in the automotive industry for quite some time and is slowly gaining momentum in the motorcycle scene as well.
As a "trade show within the trade show", IMOT-e was to be held in a designated area and accessible to all IMOT visitors. Around 400 square meters of exhibition space were available to display everything worth knowing about electric two-wheelers, from currently available models to the legal framework. Another challenge: Those interested should get the opportunity to test out some electric vehicles themselves.
The Project
Set all channels to knowledge
As a long-standing partner of IMOT, we were excited to take on the task. DIE WORTWERKSTATT's all-inclusive solution for IMOT-e encompassed everything from the concept phase and media support to production and on-site support. We compiled the most up-to-date news, content and research on e-mobility, then shaped it into form. Literally, as info pillars presented tidbits worth knowing and guided visitors through the exhibition, topic by topic. Rounding off this path of knowledge were facts, figures and film sequences about each vehicle on display. Lectures by experts provided additional info and invited attendants to discussions.
"E" is for experience
The exhibition space was not only to let the public learn more about electric mobility in theory. It is also where we set up the registration area for available test drives with selected models. Supervised by the WORTWERKSTATT team, a separated area of the trade fair housed an IMOT-e test circuit for electric motorbikes that could accelerate up to 45 km/h. The result: Several thousand IMOT fans visited the electric exhibition, and more than 400 curious visitors took the opportunity to try out a real "e-bike"
"With the special exhibition IMOT-e, we gave the IMOT 2020 visitors an insight in the important topic of e-mobility for motorcycles. We responded on the one hand to the increasing range of products offered by manufacturers and on the other hand to the growing curiosity about bikes with electric drives. Together with DIE WORTWERKSTATT, we really covered all areas of the market."
Petra Zahradka
Managing Director, IMOT GmbH