Concept –
creativity backed
by experience
Successful communication is only possible with elaborate concepts. What are the key messages? What is the right format and what are the right channels? How do your topics fit into a consistent, appealing storyline? With us, you get reliable answers to all these questions – based on experience, creativity and a sure eye for trends and organizational details.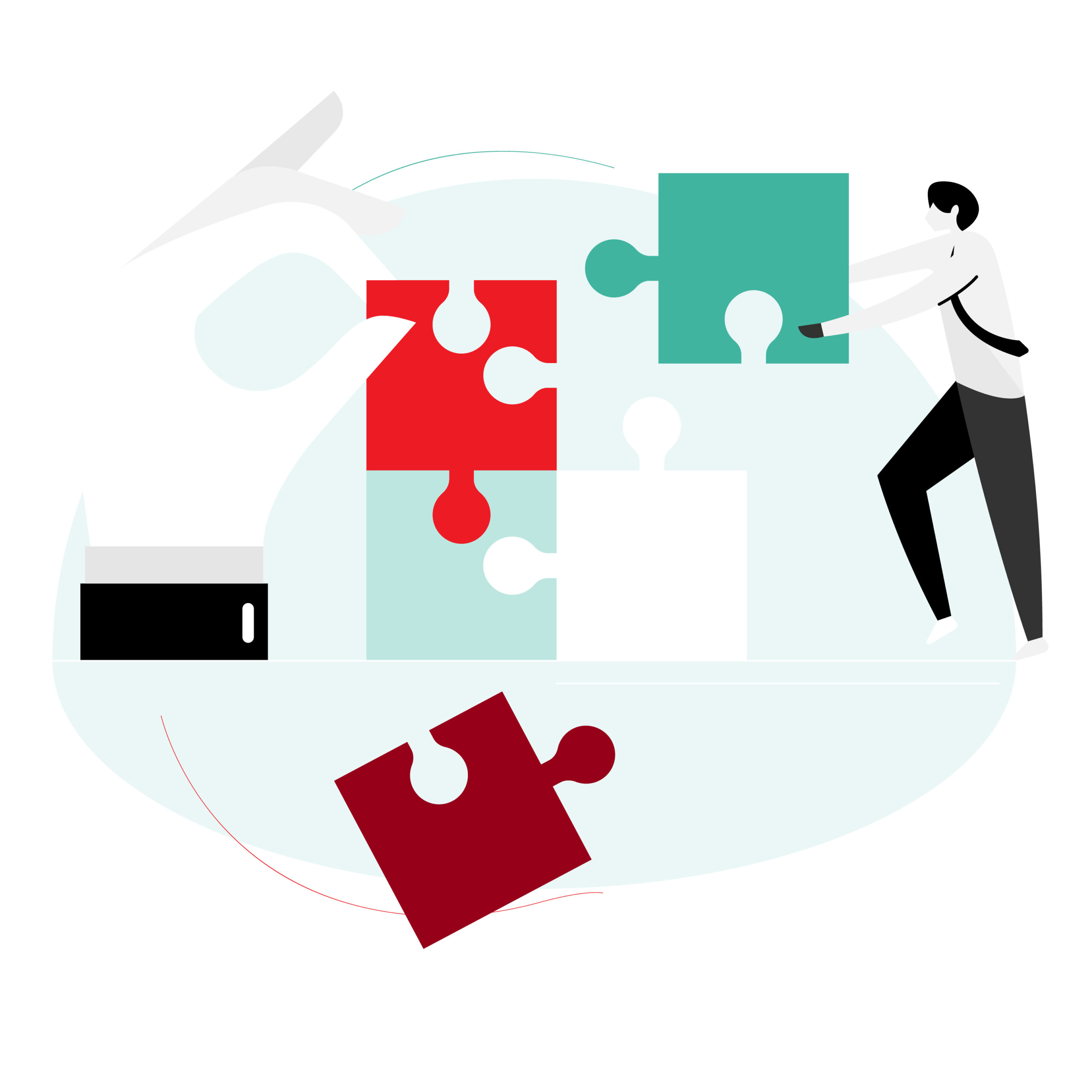 Corporate publishing
Innovative products, international locations, a new sustainability campaign – your company has a lot to tell. To ensure that these messages reach your audiences, we position these topics in an exciting and competent way in your corporate media. This creates readable and informative stories that keep your customers, employees and other stakeholders up to date, both on- and offline.
Concept, editing, layout and production
Customer magazines on- and offline
Employee newspapers and newsletters
Annual reports
Brochures of all kinds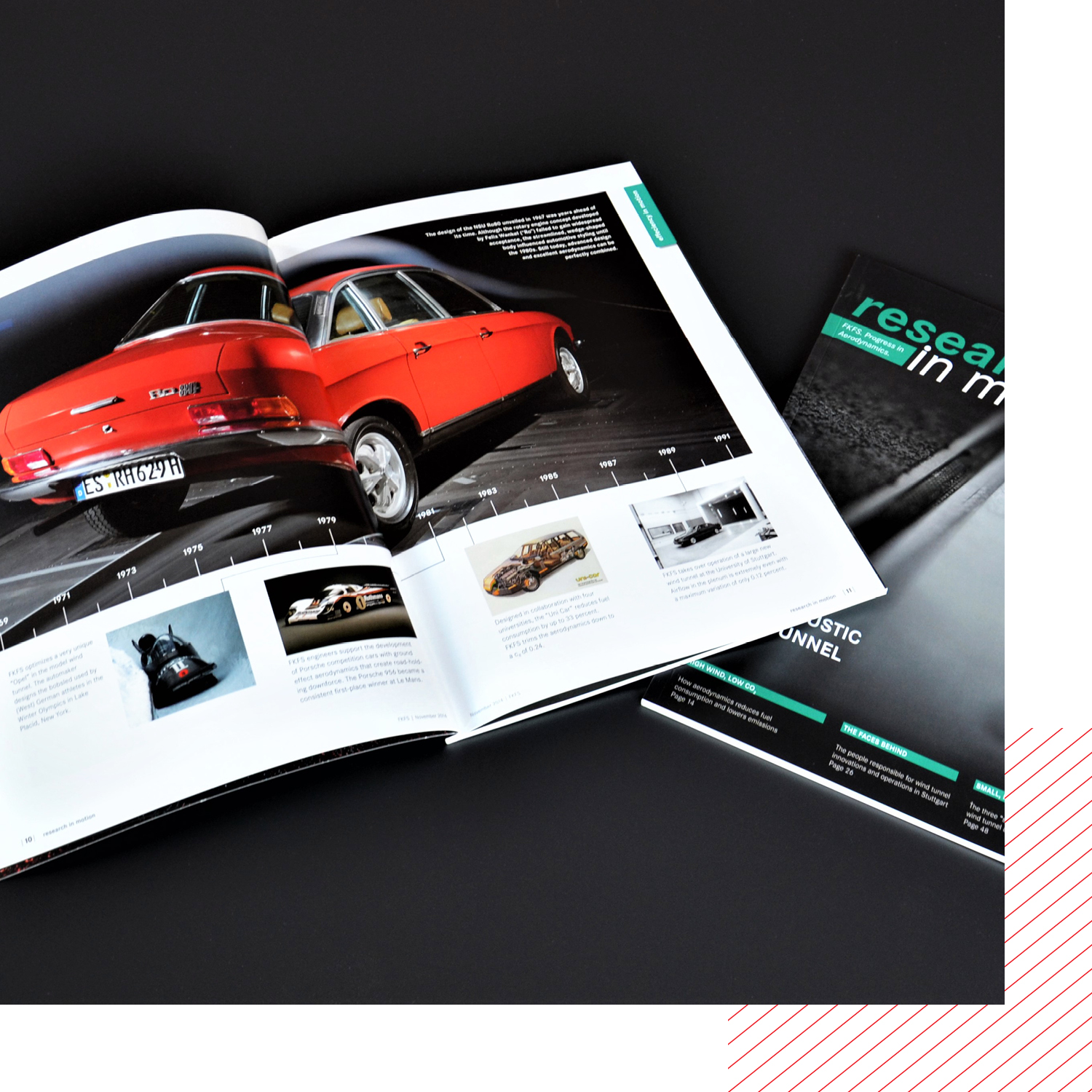 Topic management & storytelling
Targeted communication follows a central idea: Together with you, we identify long-term topics and develop an overarching storyline. Based on this, we plan coordinated publications in your various channels, so that individual news components form a consistent and comprehensive picture of your company.
Topic workshops
Cross-channel content planning
Development of storylines
Trade fairs and events
We develop events that leave a lasting impression on your guests. This applies to the next trade fair as well as to your customer event or your company anniversary. Whenever you want to stand out with original and high-quality events, we deliver convincing information and entertainment programs – and the right content that conveys your messages with a lasting effect.
Concept, organization and support of all kinds of events
Conference
Opening
Product launch
Press workshop
Company anniversary
Trade fair appearance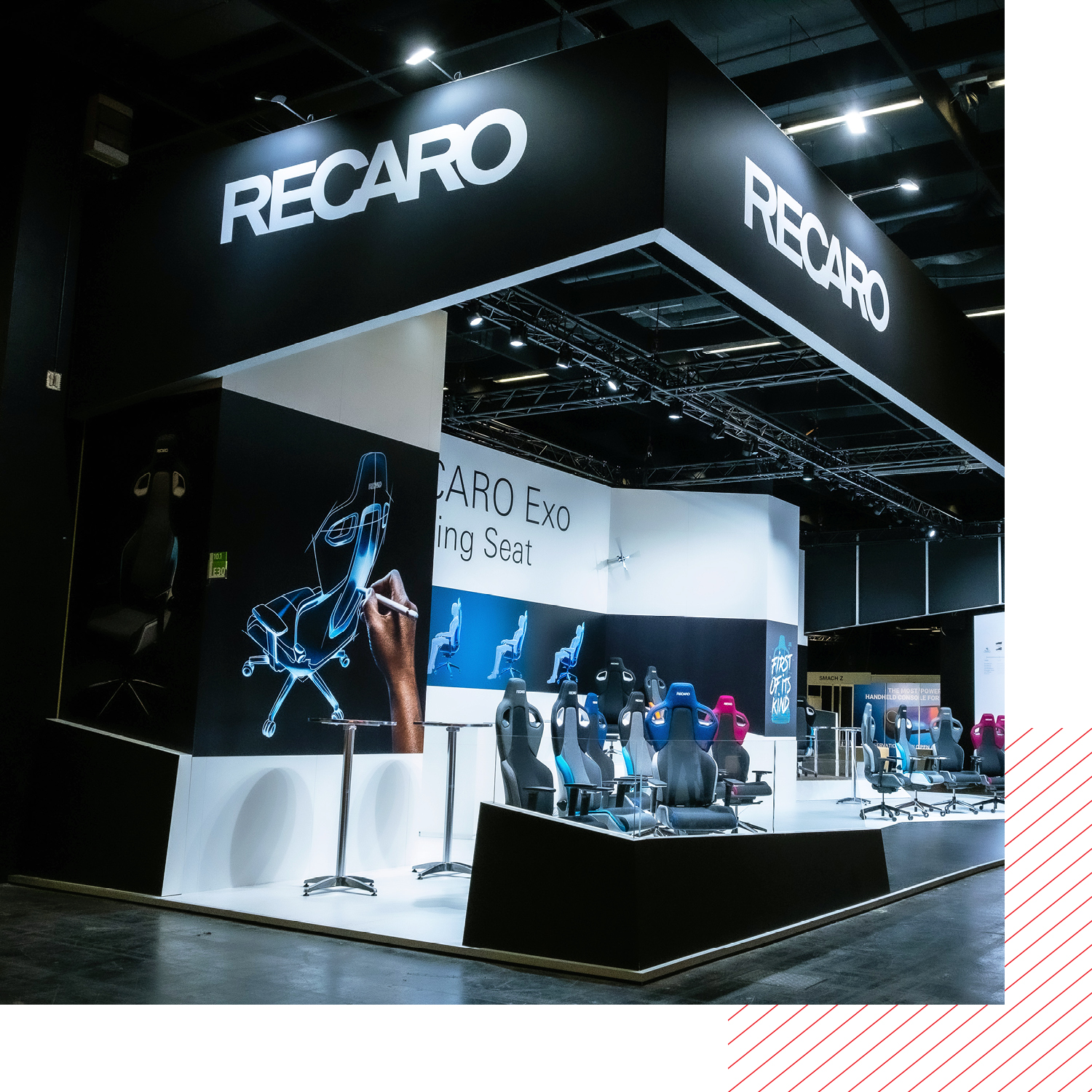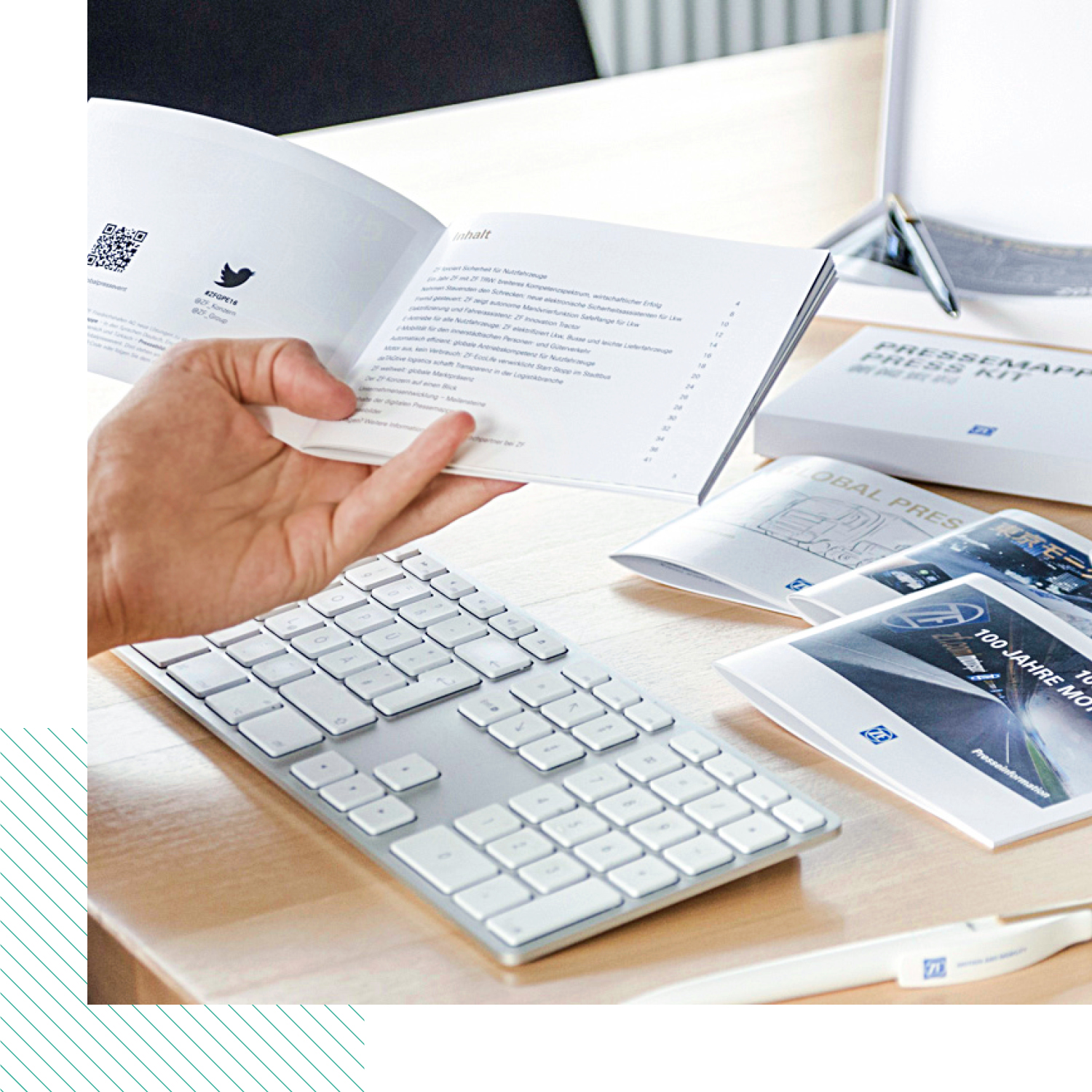 Campaigns
Lights out, spotlight on: campaigns move your highlight topic from the everyday communications arena to the center of attention. In special format series, special editions or microsites, we present different angles of your topic, let experts have their say and create a link to the issues that concern your audience.
Conception of campaign-specific media
Comprehensive and cross-channel topic planning
Storytelling
Brandmanagement
If you want to create or develop a brand, you have to keep the big questions in mind as well as countless details: What do we stand for? How do we want to be perceived? And what exact color tone do we use in our logo? We support you in finding the branding that perfectly fits your company.
Consulting and workshops for brand development
Internal and external surveys
Communication concept for rebranding
Name development processes
Corporate design and logo